Court Battle League : NBA LIVE 19 
Welcome to Court Battle League, a 5 on 5 Esports League Where teams battle in their custom courts to be named the King of Courts. 
A weekly All-Star showcase the lineup filled with NBA Live Developers, content creators and special guest. Featured as the Boss battle for teams who are competing to move up the standings for position in the playoffs.
Event Timing: Season starts February 8th 2019 at 8pm est
Watch live : Twitch.tv/MagGamerInc
Contact us at [email protected]
 join our Community
 click the button

Match-ups & Results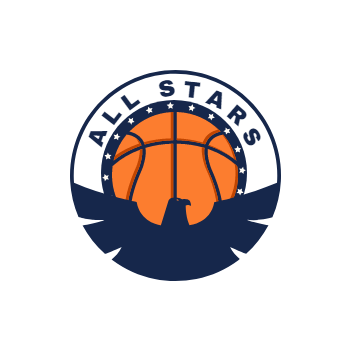 (February 8, 2019 @9pm EST)
Court Battle League
CBL PS4 Season 1


(February 8, 2019 @ 9pm EST)
Court Battle League
CBL PS4 Season 1


(February 8, 2019 @11pm EST)
Court Battle League
CBL PS4 Season 1


(February 9, 2019 @12pm EST)
Court Battle League
CBL PS4 Season 1


(February 9, 2019 @2pm EST)
Court Battle League
CBL PS4 Season 1

(February 9, 2019 @8pm EST)
Court Battle League
CBL PS4 Season 1


(February 10, 2019 @1am EST)
Court Battle League
CBL PS4 Season 1


(February 12, 2019 @8:30pm EST)
Court Battle League
CBL PS4 Season 1


(February 13, 2019 @8:30pm EST)
Court Battle League
CBL PS4 Season 1


(February 13, 2019 @9pm EST)
Court Battle League
CBL PS4 Season 1


(February 14, 2019 @8:15pm EST)
Court Battle League
CBL PS4 Season 1


(February 16, 2019 @5pm EST)
Court Battle League
CBL PS4 Season 1


(February 17, 2019 @4pm EST)
Court Battle League
CBL PS4 Season 1


(February 10, 2019 @11pm EST)
Court Battle League
CBL PS4 Season 1

(February 1i, 2019 @8pm EST)
Court Battle League
CBL PS4 Season 1


(February 19, 2019 @9pm EST)
Court Battle League
CBL PS4 Season 1


(February 21, 2019 @9pm EST)
Court Battle League
CBL PS4 Season 1

(February 21, 2019 @9pm EST)
Court Battle League
CBL PS4 Season 1

(February 23, 2019 @5pm EST)
Court Battle League
CBL PS4 Season 1


(March 2, 2019 @12pm EST)
Court Battle League
CBL PS4 Season 1


(March 2, 2019 @4:30pm EST)
Court Battle League
CBL PS4 Season 1


(March 6, 2019 @9pm EST)
Court Battle League
CBL PS4 Season 1


(March 6, 2019 @9pm EST)
Court Battle League
CBL PS4 Season 1


(March 7, 2019 @9pm EST)
Court Battle League
CBL PS4 Season 1


(March 13, 2019 @10pm EST)
Court Battle League
CBL PS4 Season 1


(March 15, 2019 @8pm EST)
Court Battle League
CBL PS4 Season 1


(March 15, 2019 @8:30pm EST)
Court Battle League
CBL PS4 Season 1


(March 15, 2019 @11:30pm EST)
Court Battle League
CBL PS4 Season 1


(March 16, 2019 @1pm EST)
Court Battle League
CBL PS4 Season 1


(March 18, 2019 @9pm EST)
Court Battle League
CBL PS4 Season 1


(March 19, 2019 @9:30pm EST)
Court Battle League
CBL PS4 Season 1


(March 21, 2019 @8pm EST)
Court Battle League
CBL PS4 Season 1


(March 24, 2019 @9pm EST)
Court Battle League
CBL PS4 Season 1


(March 25, 2019 @8pm EST)
Court Battle League
CBL PS4 Season 1


(March 30, 2019 @3pm EST)
Court Battle League
CBL PS4 Season 1


(April 19, 2019 @9pm EST)
Court Battle League
CBL PS4 Season 1